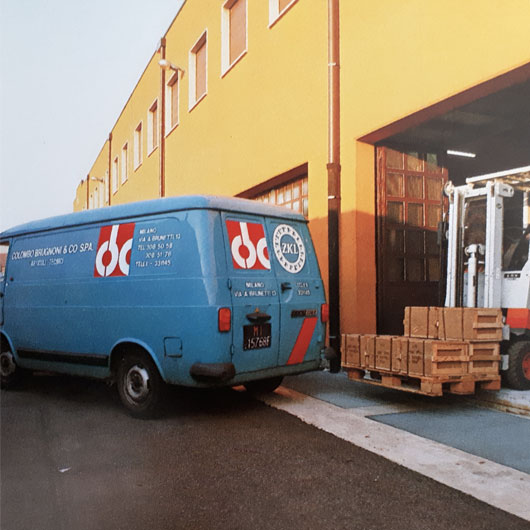 1940 the Company is born, thanks to Mr. Carlo Brugnoni (FAG sales representative), historical forerunner in the business of bearings.
Afterwords, engineer Gianbruno Colombo Brugnoni, after being the General Director of FAG Italiana S.p.A. in the 60's, started in 1969 a new Company called "RKW Italiana" to distribute the prestigious German brand RKW.
In 1972 RKW Italiana changed its name into CBC Colombo Brugnoni, obtained franchising of SKF and became exclusive distributor in Italy for Czechoslovakian brand ZKL.
In 1975 the son Carlo Colombo Brugnoni, after a degree in Business Economics at Bocconi University (Milan), started his activity in the Company, increasing market share in Italy.
At his side the sister Gloria.
In 1985 CBC increased the range of brands in charge with other two producers: URB (Romania) and GPZ (Russia).
Passed away the father in 1987, Carlo assumed the chairmanship of the Company as majority partner, obtaining several distribution agreements with Chinese and Est European companies, keeping the business of ball bearings for electrical motors, pumps and wheels.
After early death of Dr. Carlo in May 2010, CBC is today headed by his sister Dr. Gloria and daughter Dr. Sabrina.